GSSI Recognition of the IRFM Certification Programme
8 November 2016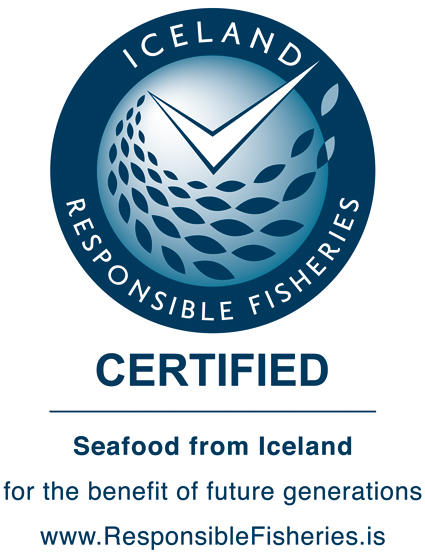 The Iceland Responsible Fisheries Management (IRFM) Certification Programme has been recognized by Global Sustainable Seafood Initiative (GSSI). On 8 November 2016 the GSSI Steering Board announced its recognition of the IRFM Certification Programme.
The IRFM Certification Programme with IRFM Standard 2.0 is in alignment with all 143 Essential Components of the GSSI Global Benchmark Tool, which consists of performance areas related to scheme governance, operational management and applied wild-capture fisheries audit standards. The Essential Components are based on the FAO Guidelines for the Ecolabelling of Fish and Fishery Products from Marine Capture Fisheries as well as the FAO Code of Conduct for Responsible Fisheries.
"We are proud that the IRFM Certification Programme is recognized as meeting all the Essential Components of the GSSI Benchmark Tool", comments Dr. Hrefna Karlsdóttir, manager at Iceland Responsible Fisheries Foundation. "Participation in the GSSI process has been a valuable journey for us and has given us the opportunity to look at our own certification program in a critical way. We expect that this tool, which honours internationally adopted principles and guidelines, will level the playing field and promote order in the market for seafood."
The mission of GSSI is to ensure confidence in the supply and promotion of seafood, by increasing comparability and transparency in seafood certification and enable informed choice for procurement of certified seafood. The Benchmark Tool is based on international reference documents from FAO and will identify and recognise robust and credible certification schemes.
GSSI is a global platform and partnership of seafood companies, NGOs, experts, governmental and intergovernmental organisations. GSSI partners have committed to recognise all GSSI recognised certification schemes as acceptable when sourcing for certified seafood. Amongst GSSI partners are Ahold Delhaize, Metro Group, Morrisons, High Liner Foods and Trident.
View the press release for GSSI Recognition.
View the IRFM Certification Program Benchmark Report and Recognition.
For further information, please contact Dr. Hrefna Karlsdottir, Manager at IRFF, hrefna@irff.is, Tel. +354 661 4555.