Fresh and sustainable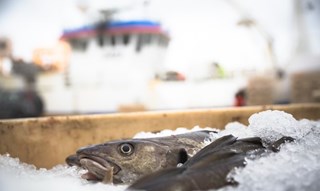 Freshness is an essential part of preparing the worlds' finest Bacalao – and made possible by a number of factors, unique to Icelandic fisheries.
Firstly, Icelandic fisheries place high emphasis on sustainable sourcing and ensuring the prosperity of the cod population. By monitoring catch volumes and maintaining a rich ecosystem through collective efforts, the fishing grounds provide the highest quality product today, and will continue to do so for future generations. Secondly, the fishing grounds surrounding Iceland are located close to the shore, so the fish is landed only hours after being caught at sea. As a result, the Icelandic Bacalao is always made from fresh fish, that has never been frozen and it is treated with respect every step of the way, from fishing to foreign markets.