The Seafood Show in Bremen
13 January 2012
Germany is in the forefront in promoting sustainable use of natural resources and we are grateful for the opportunity to present the Iceland Responsible Fisheries programme to the German seafood industry at the Fish International 2012 in Bremen.
Responsible management of fisheries is of fundamental importance to Iceland as fisheries are one of the main pillars of the Icelandic economy. Icelanders have structured a fisheries management system to ensure sustainable use of marine resources. The third-party FAO-based certification model is based on international standards and agreements. Global Trust's certification of Iceland's cod fisheries against the FAO-based model is an important milestone in verifying the sustainable use of marine resources in Icelandic waters. Three more species, Golden Redfish, Saithe and Haddock are now in process of certification based on the same standards and guidelines.
Seminar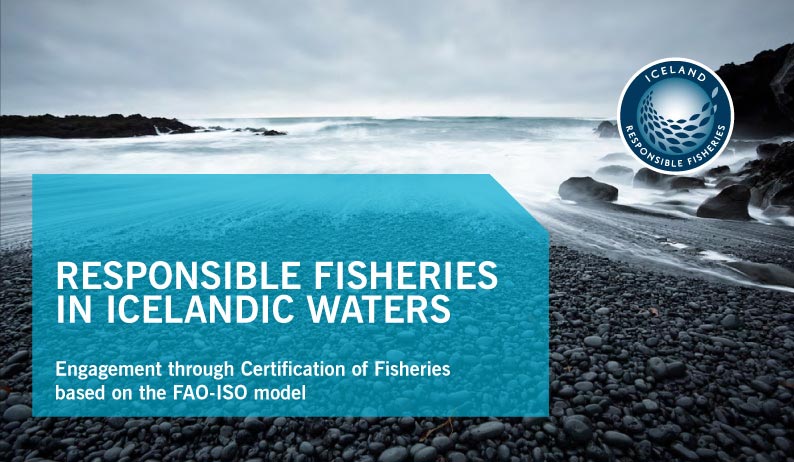 Time: 13 February 2012, 10:00-12:00
Place: Messe Bremen, Forum in Hall 4
Agenda:
10.00 Refreshments and networking
10.30 Presentations
Opening remarks
Eggert Benedikt Guðmundsson, Chairman of IRF marketing committee and CEO of HB Grandi
Status of fish stocks in Icelandic waters
Jóhann Sigurjónsson, Director General, Marine Research Institute
Certification of Icelandic fisheries to FAO-ISO based model – a new horizon for fisheries
Peter Marshall, CEO, Global Trust Certification Ltd.
Case from the German market: use of the IRF logo of origin in marketing seafood from Iceland
11.30 Panel discussions
11.50 Closing remarks
Ambassador Gunnar Snorri Gunnarsson
Free entrance. The presentations will be in English and German.
Please register by sending an e-mail to islandsstofa@islandsstofa.is or by calling +354 511 4000.
Meet us at Fish International in Bremen at booth C-20 in Hall 5.