Spanish Michelin starred chefs appreciate salted cod from Iceland
3 February 2016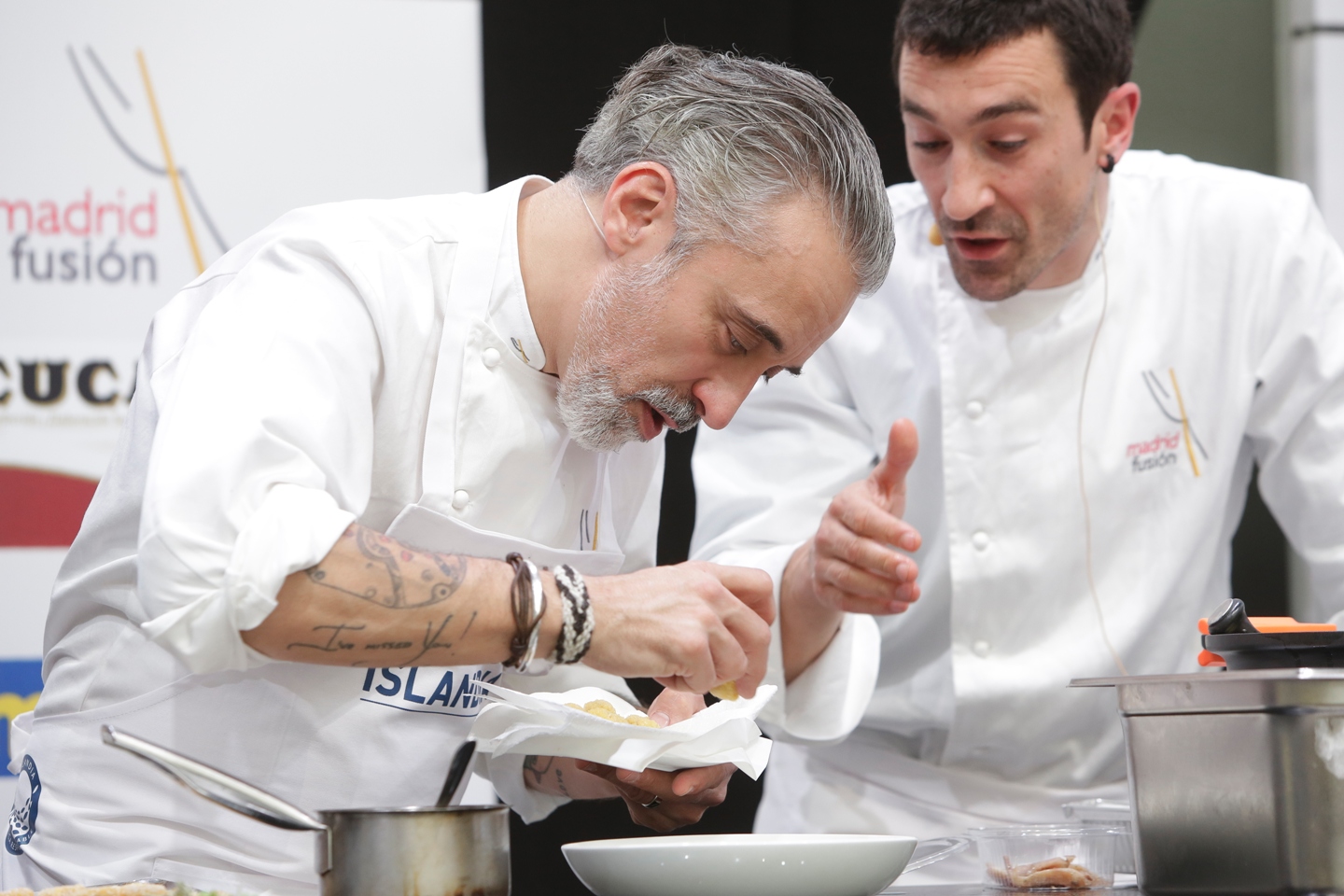 Madrid Fusion, one of the world´s most respected gastronomy conferences, was held in Madrid, Spain during 25-27 January 2016. A promotion of salted cod from Iceland under the brand "Taste and share the secret of Icelandic cod",  was organised by Promote Iceland. The participation of "Bacalao de Islandia" in Madrid Fusion included both cooking demonstration on stage, where Michelin starred chefs cooked salted cod from Iceland, and participation as exhibitor at Madrid Fusion´s show.
The highlight of the participation was when the salted cod from Iceland got the big stage. There, two of Spain´s best chefs, Sergi Arola and Eneko Atxa, cooked the Icelandic quality material for a full auditorium of guests and journalists. Both chefs have Michelin starred restaurants, Sergi Arola restaurante in Madrid and Azurmendi in Bilbao. Many guests visited the Icelandic stand at the show and tasted different dishes that included salted cod from Iceland. The guests tried their luck a sweepstake as the prize was a trip for two to Iceland!
Madrid Fusion is a yearly event with around 10,000 guests, the majority being chefs and other professionals in the gastronomy world that attend to follow up on trends and novelties in the restaurant business. One of the objectives of the "Bacalao de Islandia" marketing project is to strengthen the good image of the Icelandic salted cod among Spanish chefs and to grow stronger relationship within the restaurant sector. Madrid Fusion is therefore an ideal event for participation of "Bacalao de Islandia".
The event was promoted on Facebook and Twitter, where guests could participate in a competition with a chance to win a gift certificate at the restaurant DSTAgE in Madrid.