Icelandic Fisheries Exhibition 22-24 September
3 June 2011
Iceland Responsible Fisheries with stand at ICEFISH 2011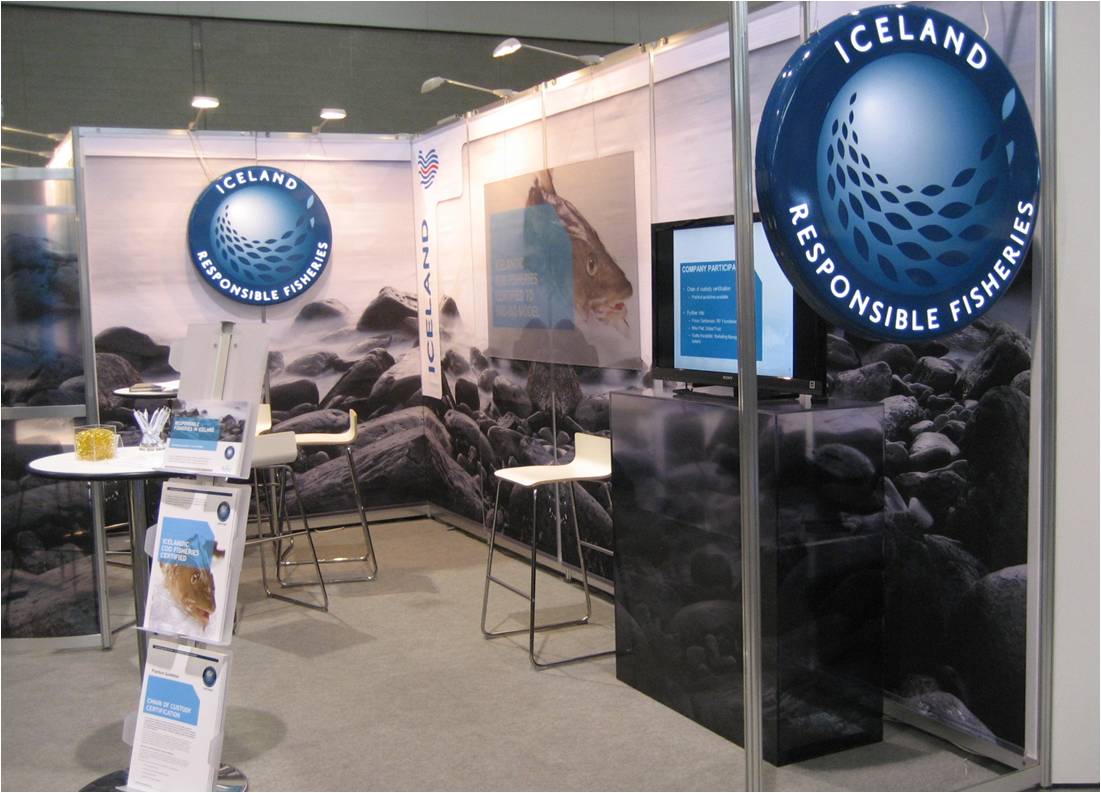 Sustainable and responsible fisheries management in Iceland is of a fundamental importance as fisheries are one of the main pillars of the Icelandic economy. The seafood industry is meeting demands of seafood buyers for sustainable use of marine resources with Iceland Responsible Fisheries programme, developed on the basis of commitments made through national law and international agreements. Icelandic cod fisheries were awarded certification in December 2010 according to the strictest international requirements – FAO-ISO based certification. This certification confirms sustainable harvesting, responsible fisheries management, and good treatment of marine resources.
At ICEFISH 2011, companies in the value chain of seafood from Iceland can meet people from the IRF programme and learn about the benefits of joining the programme.
Seminar on responsible fisheries
Iceland Responsible Fisheries will host a seminar on responsible fisheries and market trends on 22 September 2011 at 15.00 in Kopavogur during the Icelandic Fisheries Exhibition. At the seminar, the companies in the value chain of Icelandic seafood meet to discuss the latest development in the marketplace for products from responsibly managed fish stocks, trends and cases in marketing under the label of origin (Iceland Responsible Fisheries) and certification mark. For further information please contact Gudny Karadottir, Marketing manager of IRF, gudny@promoteiceland.is, tel. +354 511 4000.